Get noticed: Promote your business with professional TV on Just Minding My Business Media™ TV. Reach new customers: Feature your products and services to a larger audience. Grow your following: Repurpose your interviews & podcasts into high quality content for more reach.
Take Advantage of Our Pre-Launch and Waive A Setup Fee of 997.00 and receive Fast Action Bonuses
Just Minding My Business Podcast and Radio offers a unique and engaging way to gain more exposure for your business. Our podcasts and radio broadcasts are focused on providing tips and advice for business owners and entrepreneurs of all levels. Whether you're just starting out or you're a seasoned pro, our content will help you take your business to the next level.
Elevate Your Brand with Just minding my business media™ LLC Sponsorship! Join us in empowering, inspiring, and educating our dedicated audience. Your product or service plays a vital role in their personal and professional growth. With our extensive platforms including podcast, radio, YouTube Channel, and an upcoming TV Network, your message will reach far and wide. Don't miss this opportunity – contact us today for more information.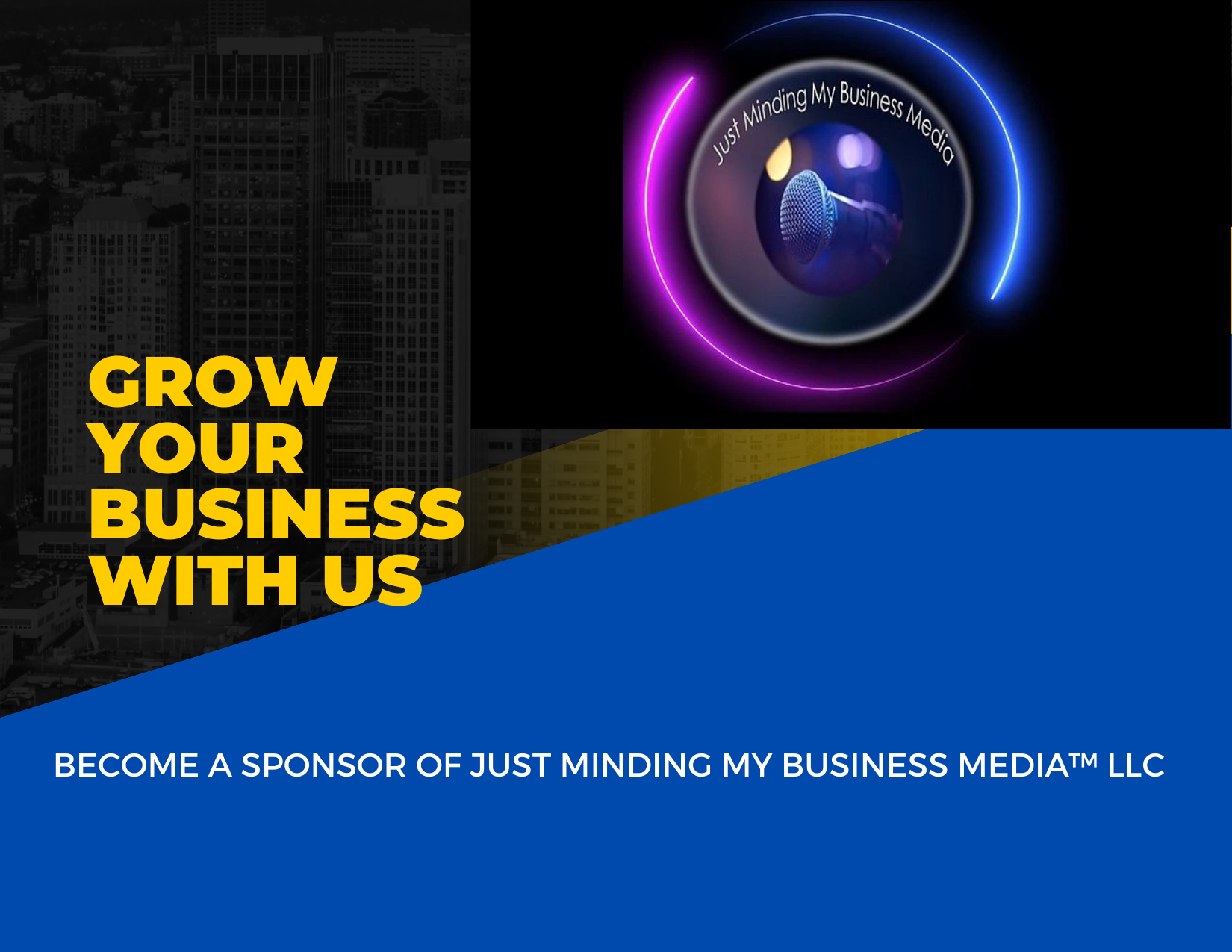 Just Minding My Business Magazine is the perfect place to get your products or services noticed. Our readers are entrepreneurs and small business owners who are always looking for new and innovative ways to grow their businesses. With our engaging and informative content, you can be sure that your ad will be seen by the right people. We offer a variety of advertising options, so you can choose the package that best suits your needs. And our team is always available to help you create an ad that will catch attention and generate results. So don't wait any longer; contact us today and let us help you take your business to the next level.
Just Minding My Business Media is always coming up with innovative ways to highlight and share your gift. We offer Commercial Creation with Voice Over, Marketing, Advertising, TV Show Producer opportunities and more.  Advertising you, advertises us, so it's a Win Win situation.  Connect with us Today!